To create a poster design that captures the spirit of Imagine RIT, the university's annual innovation and creativity festival. The winning poster will be used to publicize the event, and will be distributed to visitors as a keepsake.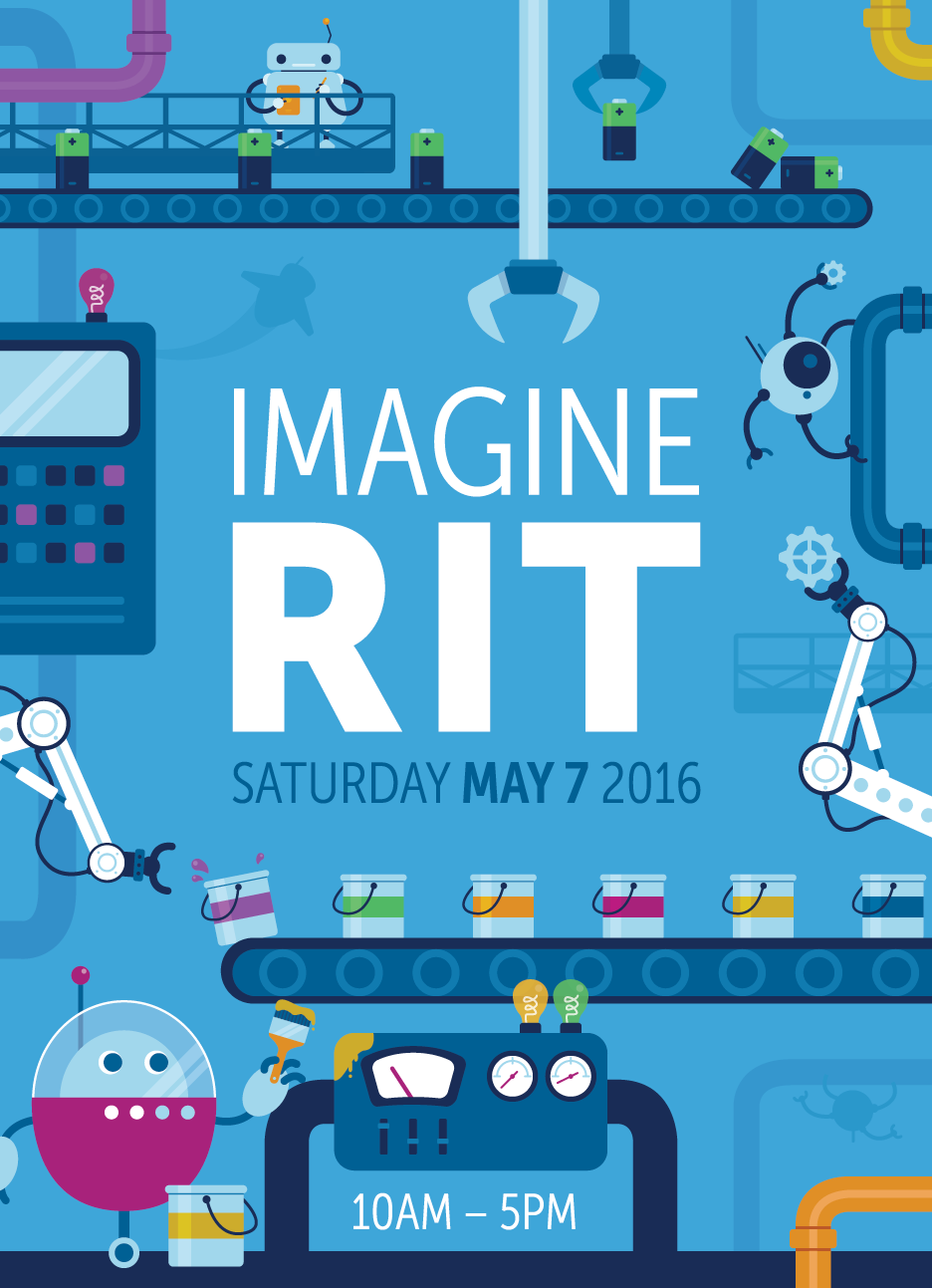 I looked at a number of posters, photographs, and illustrations for inspiration before starting to work on my piece. I knew I wanted my design to be character-driven with a kid-friendly style, so I gravitated toward artwork with simple shapes and bright colors.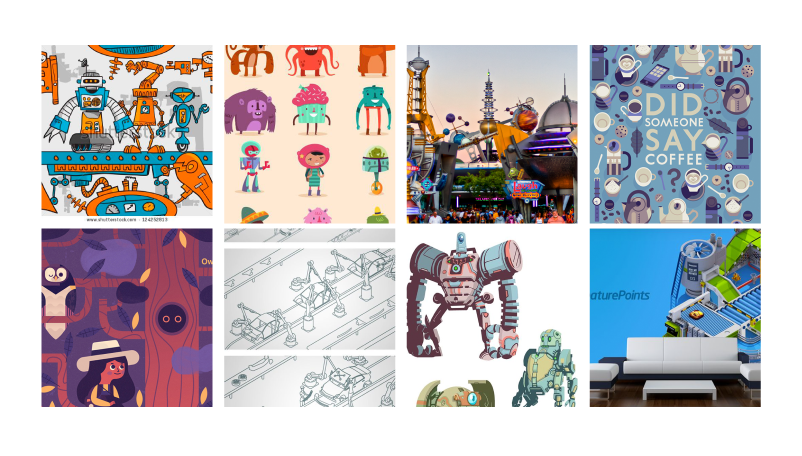 My initial sketches went in a few different directions, but were all focused around the theme of discovery and creation. I wanted to get ideas down quickly, as well as figure out how to work the required copy into the composition.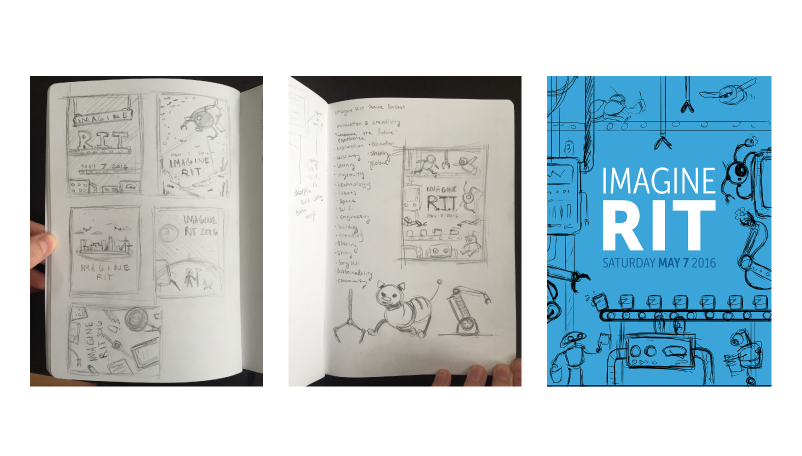 My final design featured a playful factory scene, using bright colors and simple characters to bring the scene to life. The poster is intended to be readable from a distance, but still interesting and rewarding to look at up close.